GREAT DIVINE
Quick Bio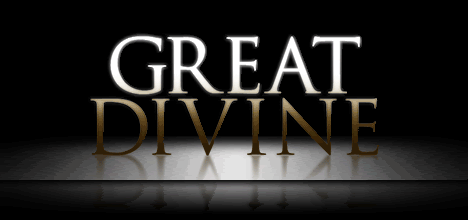 Great Divine is a 5-piece hardcore band out of Hollywood, Fl. Together for only a year, the group has come far compared to many other bands of the same caliber. Their sound, pure and strong, is matched only by their drive and determination to succeed. Staying true to the idea of being a D.I.Y. band, Great Divine recorded their 5 song E.P., booked their own tours, and even created all art and design used for the band's merchandise and promotional pieces. With influences such as: As I Lay Dying, UnderOath, Killswitch Engage, and The Devil Wears Prada, the band has dedicated itself to writing music that speaks for itself, blending a mixture of aggression and a sense of melody. Their goal is to reach as many people with their message in hopes to bring new light into the hardcore music scene, while creating a sense of family with their fans.

PUREVOLUME PAGE l VIRB PAGE l BUZZNET PAGE
Our Influences
Norma Jean, The Chariot, Poison the Well, As I Lay Dying, Oh Sleeper, Every Time I Die, Maylene & The Sons Of Disaster
---
New artwork and more shows!!
by GreatDivine, posted 05/22/09 17:18:26
» Events
Hey guys, Great Divine has been busy. We are currently booking a new tour and we've also been playing a lot of shows. We also created new artwork for the band so go check it out. BTW we have an awesome show coming up MAY 29th with ELLACASSETTE! . If you want to see the new artwork click on the image below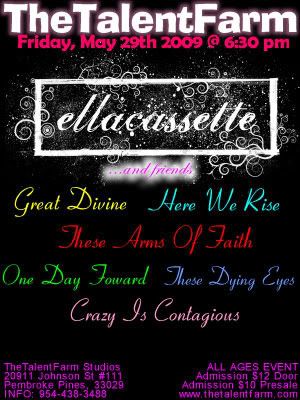 Get updated!!
by GreatDivine, posted 11/21/08 20:03:25
What up what up!!

Sebastian here. Just wanted to let you all know what has been going down on our side of things. We have been hard (or hardly?) working on new songs. We have some awesome adventures such as: The Once Divine Tour w/ Once Burned at the end of this past summer, Radio interviews, Halloween shows, fancy eating, and "friting". What's friting you ask? hahaha let me feed you baby birds. "Friting", in it's proper form, means Fighting and Writing. Yes, that is what happens when you lock 5 kids in a room and make some good ol' love making music. But nonetheless, we love what we do, and are excited to work on new stuff. I'll break it all down for an easier read. : )

The Once Divine Tour

Oh man! This was the most fun we've ever had!!! All the dudes were fun, and we had lots of sleepless nights. So many things happened. From eating at the most delicious southern style restaurants (Peach County, GA..we'll be seeing you again!!) , to people punching each other in the arm every time we said the "wordwecannotsay", to me burning Lufe's (Once Burned's drummer) hair on fire with a Roman Candle after a show. We are so thankful for the support we received while on tour. All the venues were of great help, and the kids, well....amazing! We met tons of people, and we hope to see everyone again on our next tour early next year.

Music

We have 2 new songs so far, and are working on a third. We hope to have enough songs to start a full length CD for the middle of next year. Yup, it's a long time, but we are not about to start writing songs for the sake of writing. We are committed to writing our best songs. And so far, the new songs are kicking ass!!! Everyone is stepping it up a lot more this time around. We think everyone will enjoy all the new material. Also, we've been floating some ideas around for acoustic songs, which will help evolve our sound and be able to bring different types of shows and this way, it may be easier for you to have us at your next birthday, bar mitsvah, christening, wedding, so on and so forth. : )

Shows

We will be playing some shows early next year in some Hot Topic stores in the South Florida area!!! That's right. inside the store!!!! This is a once in a lifetime opportunity for the band, and we are so happy to be part of it. We shall be posting all the new dates soon, and we'll post all the pictures from our halloween shows.


I think this is all i have!!! Serious! Hahahaha. Hope you enjoyed this little conversation we just had. We hope everyone is ready for the new stuff, and please come say Hi to us next time you come to our shows. And thank you so much for all the support!!!

Keep on keepin' on!

Sebastian
We're In The Paper Dudes!!!
by GreatDivine, posted 11/28/07 21:49:32
Hey guys!

Hope you're feeling good, and ate a lot this thanksgiving weekend. We sure ate way too much, haha! Anywho, on with the news: Check the press boys and girls, 'cus we're in the paper! If you picked up today's edition of the Miami Herald, you can read about our last show in the Neighborhood section of the paper. Click on the link below and read about our last show and then check out each bands page. We had a blast playing with such great local bands. Our friends in Robots and Butterflies won 1st place, Orbit Bear placed 2nd, and we placed 3rd. Go ahead and also go to our page and take a look at the pictures from that night. Have fun!!!!!!!

Sebastian and the guys



Miami Herald Article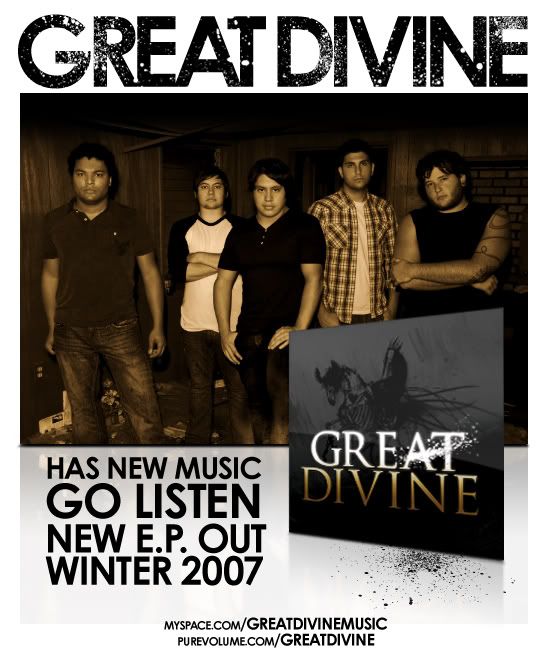 A new beginning.
by GreatDivine, posted 11/28/07 21:47:32
Hey guys,

First and foremost, we want to thank each and every fan that has supported us since the biginning.We are the band that we are because of you.
As you all may have noticed, we hit a couple of rough spots in our carreer as a band.

From the departure of our bassist and guitarist, to a concerning motorcycle accident our drummer suffered earlier this year.
We have gone through a great ordeal, but the notion of playing music has kept us going. We love our friends and wish them great success in their future. Also, as all of you have started to ask "Why did you change your name?", I will set the record straight. The main reason for our change, is new goals. Renato, Joe and myself, came to this decision of starting out fresh. Which meant not only new material, but also a new name. That, and the fact that apparently there's about another billion bands with our old name The Sound & The Fury.

We have been working hard on our E.P. and new songs, and we hope that when you get to hear it all, you'll love it as much as we do. I won't say much about the E.P. as I don't want to spoil the surprise. But I will tell you there's a few little surprises you'll find, if you listen hard enough. Hope this answers most of your questions. Thank you again for you everything you guys do for us.

Sebastian / Great Divine